Install Apple Configurator Software

To enroll devices using Apple Configurator software, you will need access to an Apple computer running macOS.

The latest version of Apple Configurator can be downloaded for free from the Mac App Store.
Enroll Devices

First, open the Apple Configurator application on your computer. Connect the device or devices that you would like to enroll using a lighting to USB adapter. Select the device(s) and click the "Prepare" button at the top of the application window.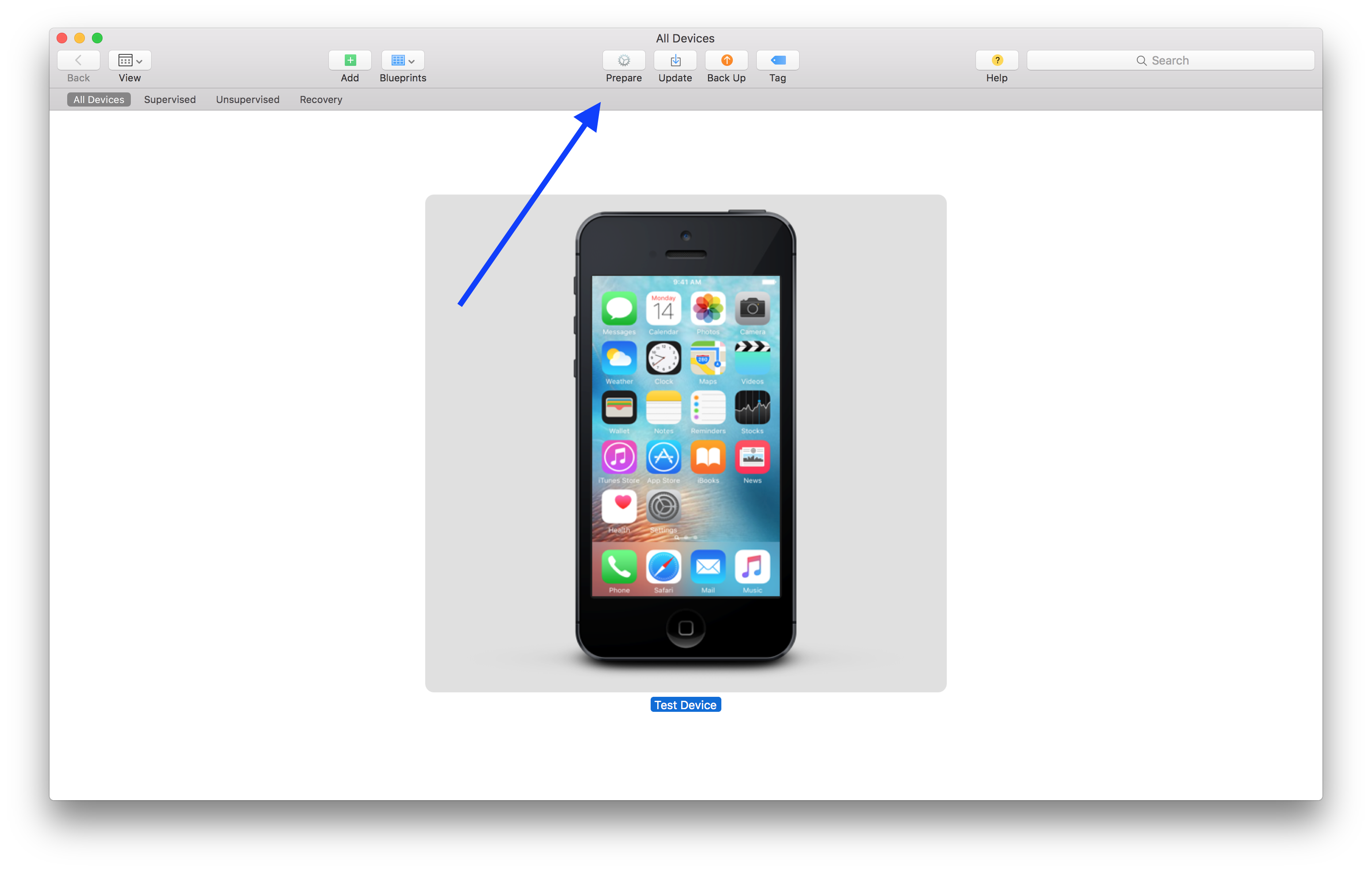 Configurator will ask you which mode you'd like to use. Select "Manual".

Apple Configurator will ask you if you'd like to assign the device to an MDM. Select 'New server.' if you haven't completed this process before.

The following screen will allow you to specify a name for your MDM as well as the enrollment URL. To obtain your enrollment URL, sign into SimpleMDM and complete the following steps:
Within SimpleMDM, click the "Devices" link on the left hand side of the screen.
Click the "Enroll Devices" button in the upper right of the screen.
In the "Enrollments" tab, select the name of the group you want to enroll devices into. If the group enrollment does not already exist, click "Add Enrollment", select "Group Enrollment", set the initial device group, keep "User Enrollment" set to "No", and then click "Create".
Copy the enrollment URL provided on the screen under the 'Apple Configurator' section (bottom-right).
Note:?While SimpleMDM provides an optional configuration profile for download, we do not suggest using this method for enrollment with Configurator as it requires additional manual steps.
Once you've copied the enrollment URL, enter it in Configurator and click "Next".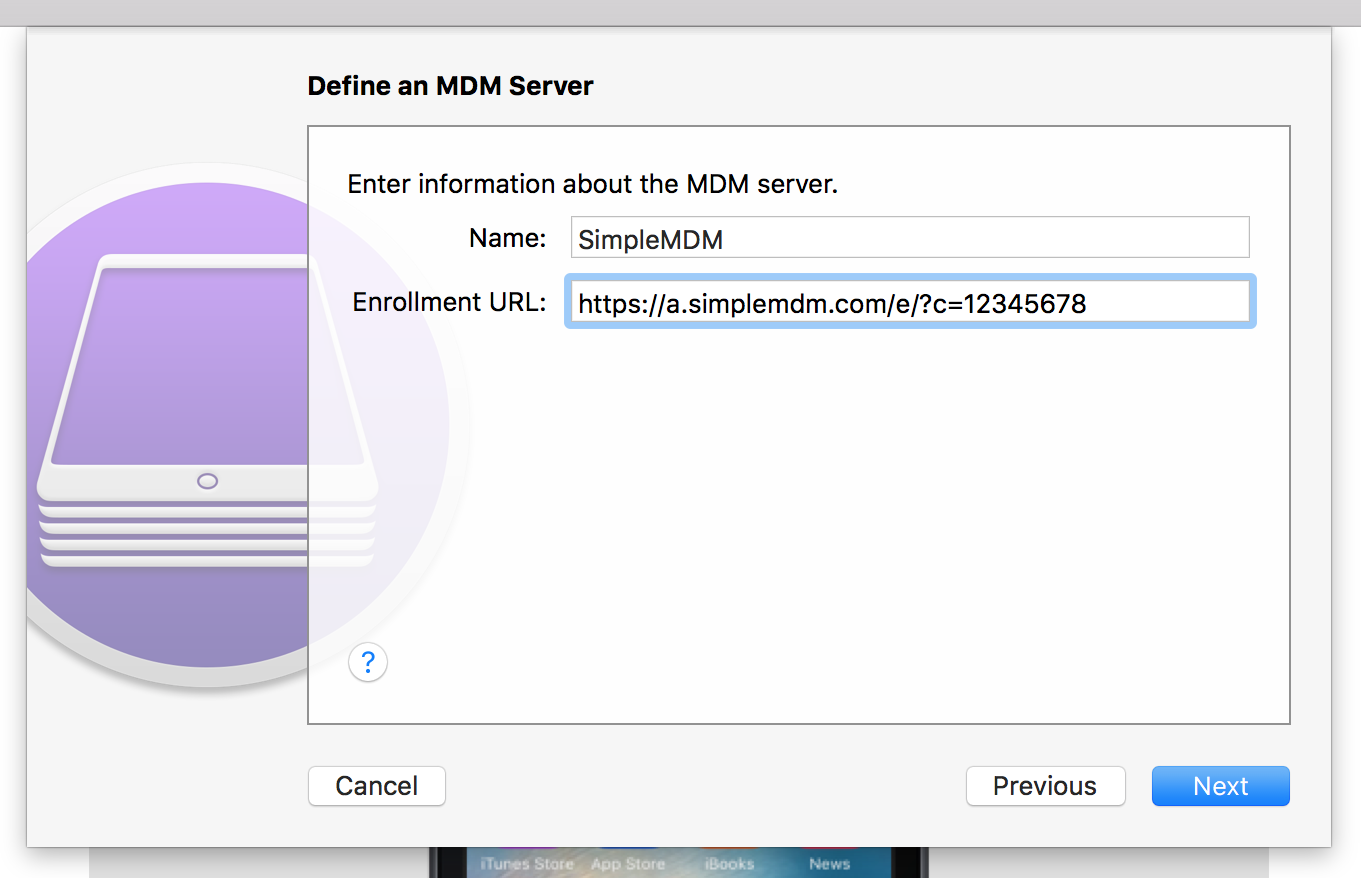 The following screen will ask you to add anchor certificates. You can leave this as-is.
Next, you will be prompted to assign an organization. Create a new organization and enter your company information or use an existing organization if you have already created one.
Apple Configurator allows you to choose which Setup Assistant screens will be shown / skipped on the device during setup. Select these as needed.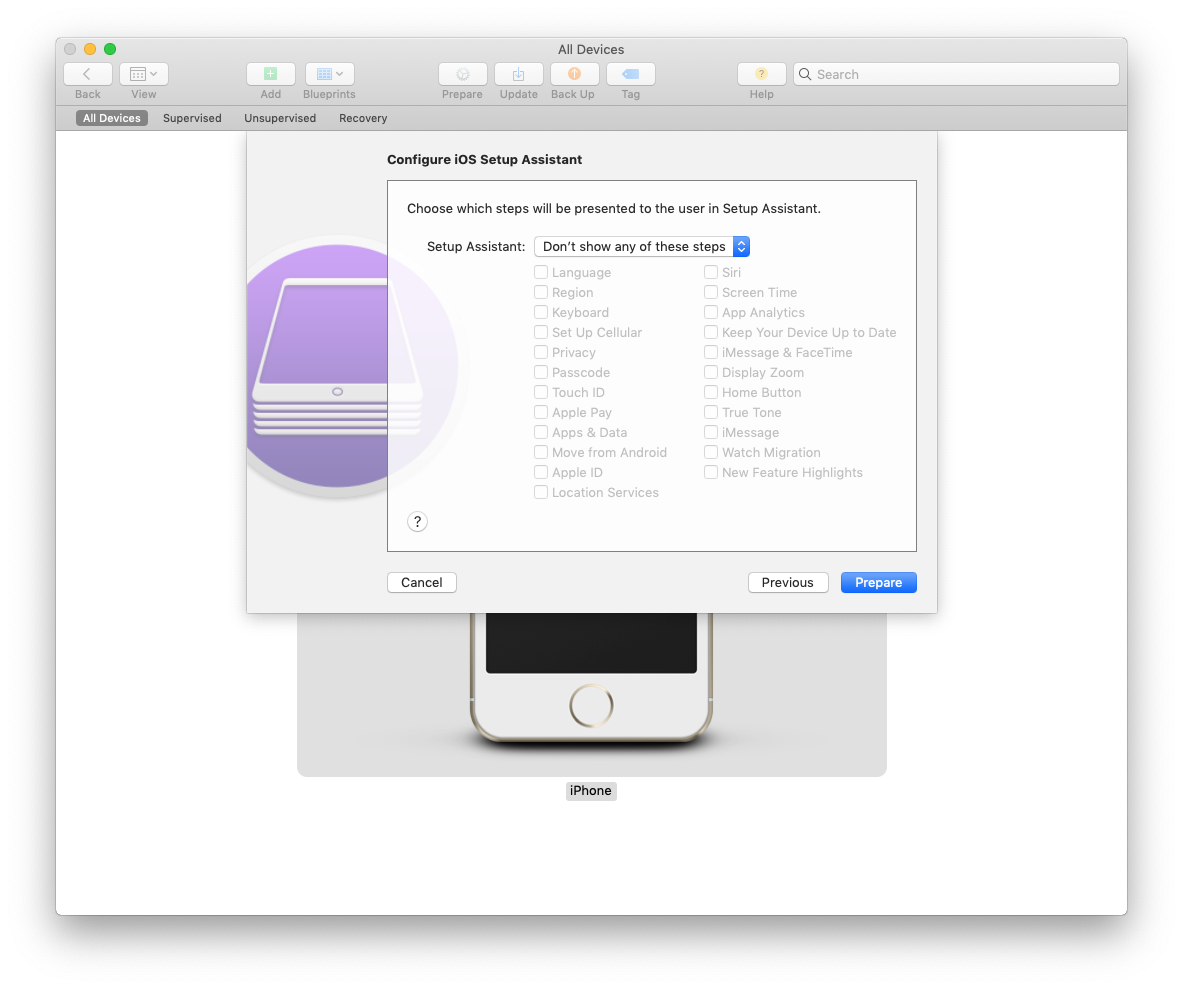 Once you've completed these steps, click "Prepare". Configurator will begin setting up the devices you selected initially or plug in subsequently. You may be prompted to complete some action on the physical device, such as connect it to a WiFi network. Follow these prompts as needed.
As these devices are configured, they will appear in your MDM software automatically.
Notes:
"Invalid Profile" error: check to make sure the enrollment URL you entered on the 'Define an MDM Server' step is valid and was generated from your SimpleMDM account. Make sure you aren't applying any other configuration profiles, except for an optional WiFi configuration.
"Network error": make sure your device has a reliable WiFi/internet connection.